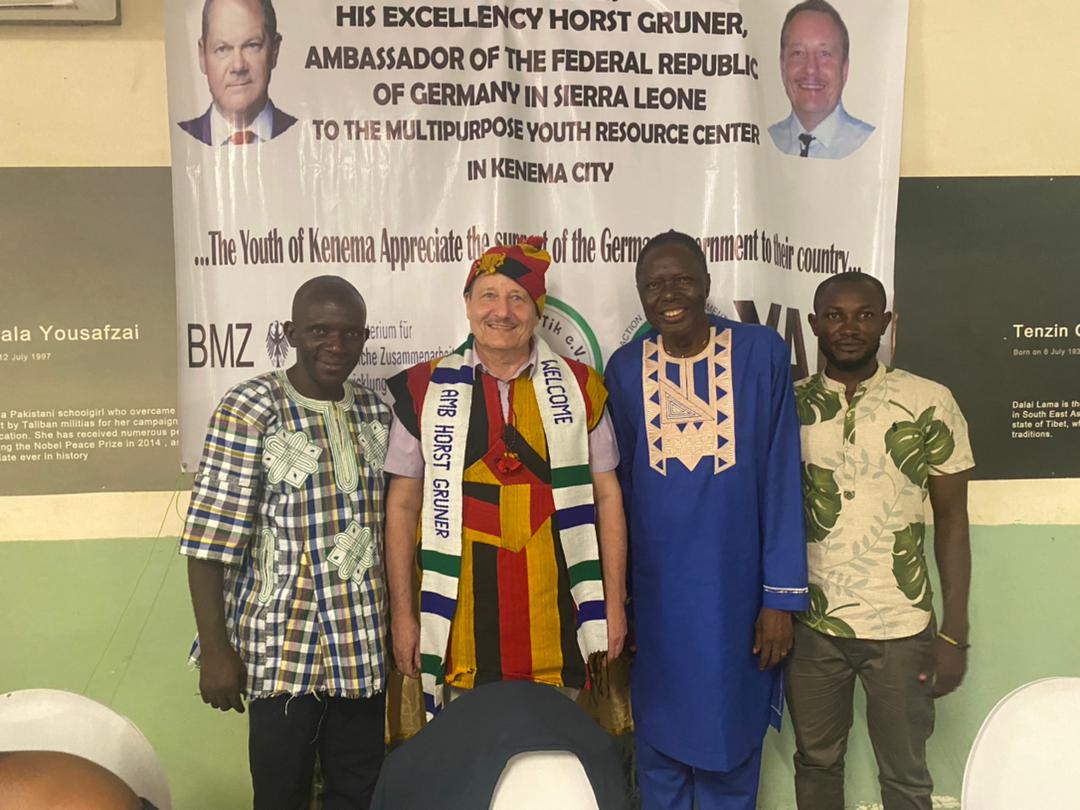 ---
The German Ambassador Visits YAD Projects in Sierra Leone
The board and management of YAD spent the weekend in jubilant dispensation as they dined with His Excellency Horst Gruner, ambassador of the Federal Republic of Germany to Sierra Leone. The high-profile visit started on Friday afternoon with a systematic tour around YAD facilities in Kenema, and a felicitous dinner with staff and management of the organization. At the dinner table, the management presented a narrative retrospect of all projects implemented over the years with German funds, illustrating brief summary of each project including number of beneficiaries, cost break down, and vital components.

The tour went further on Saturday to Niawa Chiefdom, where the ambassador and entourage visited many projects including community toilets, agriculture, community centers, and schools.
Speaking to CLBC national television, the ambassador expressed satisfaction in the way YAD had managed German taxpayer's money abundant thanks and appreciation to the management of YAD for the professional jobs they have done over the years and promised the Niawa community of his government's commitment to helping them in the future.
It must be noted that since YAD started receiving development support from the government and people of the Federal Republic of Germany almost ten years now, this is the first high power delegation to witness its activities.
We thank His Excellency Horst Gruner and his entourage for granting us their time and attention.