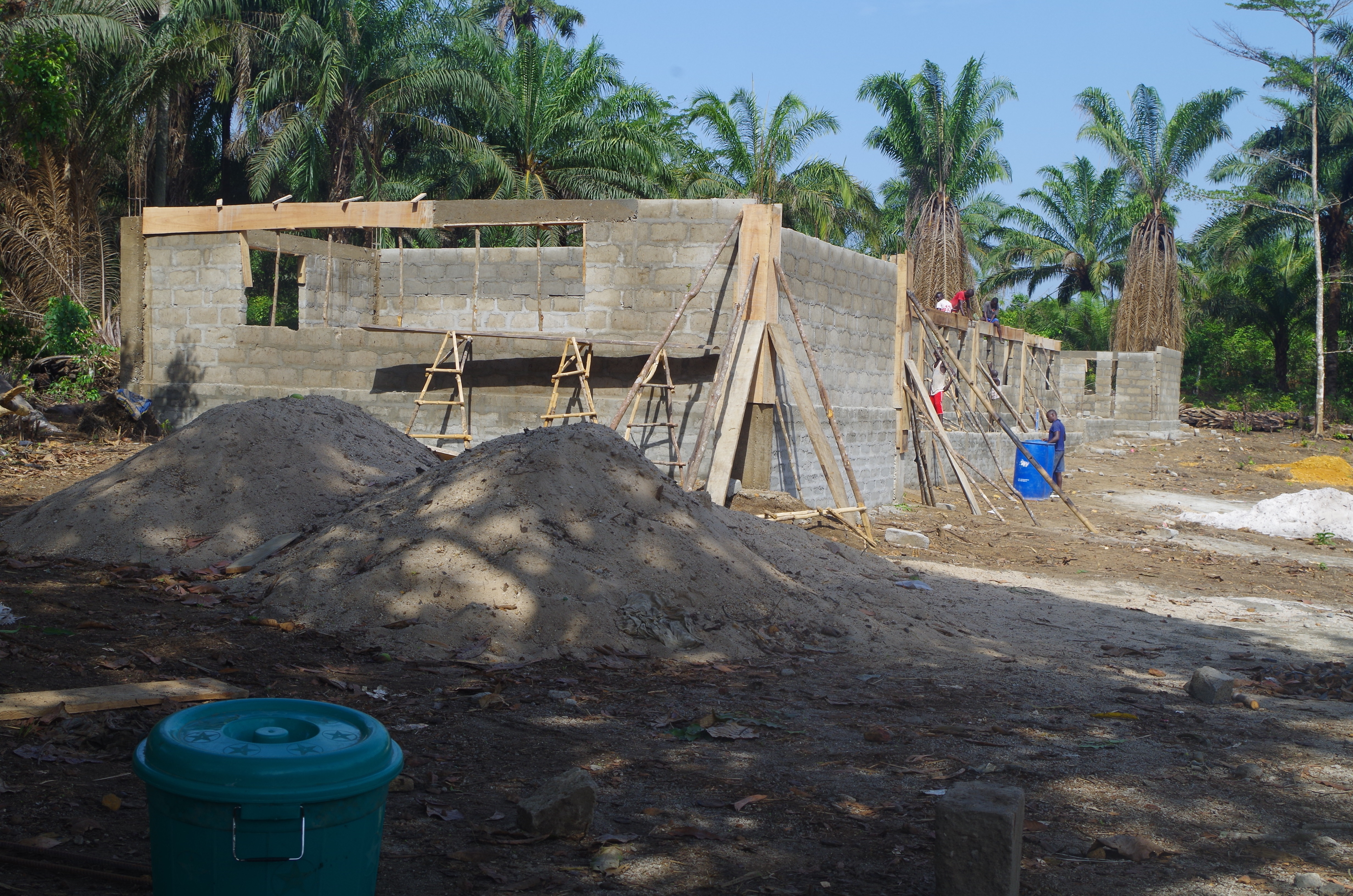 ---
YAD Launches Niawa Chiefdom Secondary School Project
YAD has over the weekend launched a new educational infrastructural development project in Niawa chiefdom. Outlining major components of the project, the Programme Coordinator, Othman Sheriff revealed that the project entails six standard classrooms, library, office, staffroom, toilette, store, furniture and a hand-dug well. Titled Niawa Chiefdom Secondary School (NCSS) construction project, Sheriff promised that the project will be completed within a year. He further disclosed that the project is cofunded by the German Ministry of Development and International Corporation (BMZ), Fambul Tik e.V and YAD and that the Gandorhun community will be responsible for all local materials and manual labour.
Upon formally laying the foundation stone, the Paramount Chief, Madam Mariama Jaward Tamia III hailed the management of YAD, Fambul Tik and the government of Federal Republic of Germany for the magnitude of development they have brought to her chiefdom. "We have been crying and knocking at many doors for a secondary school in Niawa chiefdom because many pupils are dropping off the ladder of education shortly they reached NPSE level. This is so because the families cannot afford to send their children to the cities where they would be tasked to pay accommodation, medication, transportation and feeding. But now that some of the philanthropists have come to our aid, we are going to make education compulsory for every child in Niawa Chiefdom", she promised.
Buttressing the voice of the Paramount Chief, the Chiefdom Speaker, Chief Momoh Yarja thanked YAD, Fambul Tik and the government of the Federal Republic of Germany for their incessant contributions toward education in Niawa community. He further promised to use all the power invested in him as Chiefdom Speaker to support the Gandorhun township which is going to be direct custodian of the school.
Responding on behalf of the Ministry of Education, Science and Technology, the District Education Supervisor, Francis Ngebeh, promised to render the donors all supports required to make the project a success. "Normally, it's the responsibility of the government to construct schools for remote communities, but now that the Niawa Chiefdom authorities have gone that far in convincing donors to help them construct one for their children, all we can do as a government is to support the motion" he stated. He however asked the local authorities to encourage teachers who may be assigned to man the school after construction and also encourage their children to attend.
Giving vote of thanks on behalf of the Gandorhun community, the Town Chief, Gbessay Bondor thanked YAD and its donor partners for their contribution towards peace and development in the entire chiefdom and in Gandorhun town in particular. He promised to use his authority to galvanize support for the project in order to make sure that it's completed within the stipulated time frame.