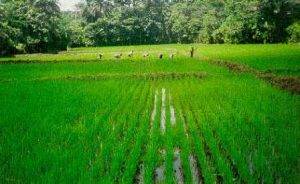 Endowed with diamond, rutile, bauxite, cacao, coffee, and a vast land of agricultural potential, most Sierra Leoneans still live below € ½ per day, some goes to bed without, and their life expectancy remains amongst the lowest. Efforts are being made by many donors to address the hunger and poverty situation in Sierra Leone with special emphasis on agriculture, but the journey to success still seemed farfetched.
In order to complement the efforts being made by other donors, YAD is currently supporting its beneficiaries under the slogan "grow what you eat, eat what you grow". Though the work is already in progress, but we need a better support from whosoever might share our dream to help teach the hungry people how to fish instead of feeding them with fish all the time. In this regards and as a replica of our past agriculture projects, we intend to support 500 youth and female headed households with more than 3000 dependants across Constituency 017 in order to protect them against hunger and to strengthen their individual households economically before the year 2020.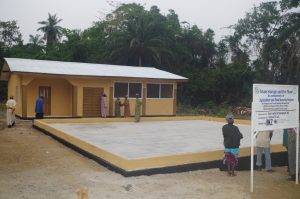 A comprehensive feasibility studies has been already conducted and the proposal is already being development.
Also, we are supporting youth groups in Kenema municipality to get engaged in urban agriculture and vegetable gardening which could enable them attain economic and food security.
Our agriculture and food security project focuses mainly on the provision of basic farming skills, tools, improved seed rice, storage and modern rice processing machinery and simple calculation and marketing trainings, which reduces labor by 50% and increases productivity by up to 120%.